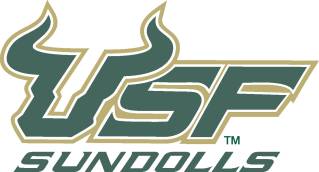 2007 Image Gallery
Photos from the trip this summer to La Quinta, California:
Photo credits: Tiffany
from left to right: Sydney, JR, Tiffany, and Kay
Tiffany, Melissa, Sydney W, Elizabeth, and Jillian at Raymond James for Fan Appreciation Day 2007
The SunDolls with Rocky at Fan Fest 2007
Tiffany and a Future Bull!
Tiffany and Jacquie before a game
Sydney and Courtney welcome Bulls' fans before the USF-North Carolina game. (9/22/07)
(Above and below: SunDolls welcomed fans during the pre-game pep rally prior to the historic USF-WV game, 9/28/07)
The Herd of Thunder, Cheerleaders and SunDolls hit the field for the opening game vs. Elon.
SunDolls lead the charge in pre-game festivities (USF vs. UNC)
Rocky welcomes the fans
NEXT PAGE
Submit YOUR photos today! for instructions, first send an email to: usfspirit1@gmail.com
© 2003-2020 USFSpirit.com. All Rights Reserved. Duplication of all content is strictly prohibited. Thank you, Tiffany!